Regular price
$169.99 USD
Regular price
$189.99 USD
Sale price
$169.99 USD
Unit price
per
Sale
Sold out
HUAWEI FreeBuds Pro 2 Intelligent ANC 2.0 47dB 4-Mic Call Noise Cancellation Bluetooth 5.2 Earbuds

Dual-Speaker True Sound|Pure Voice|Intelligent ANC 2.0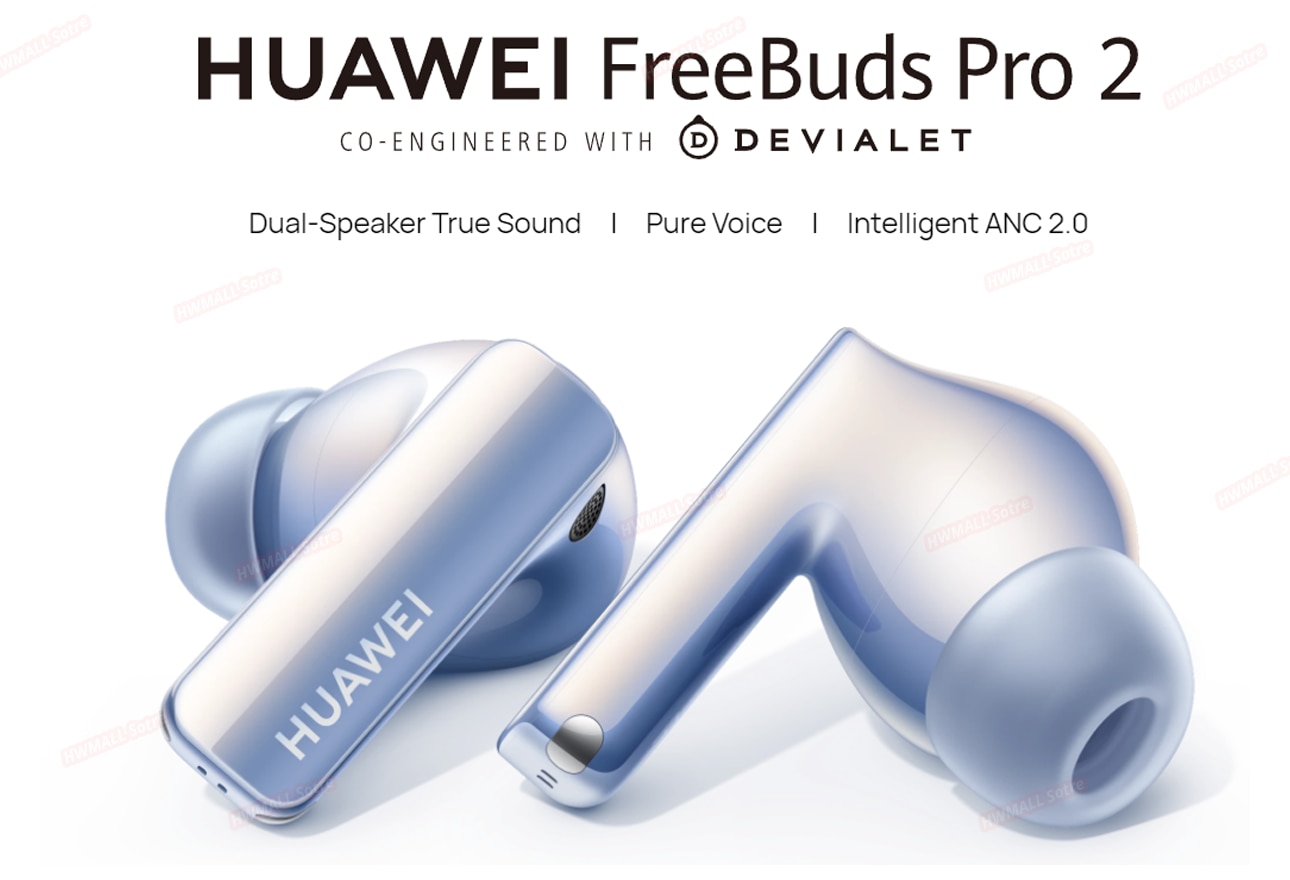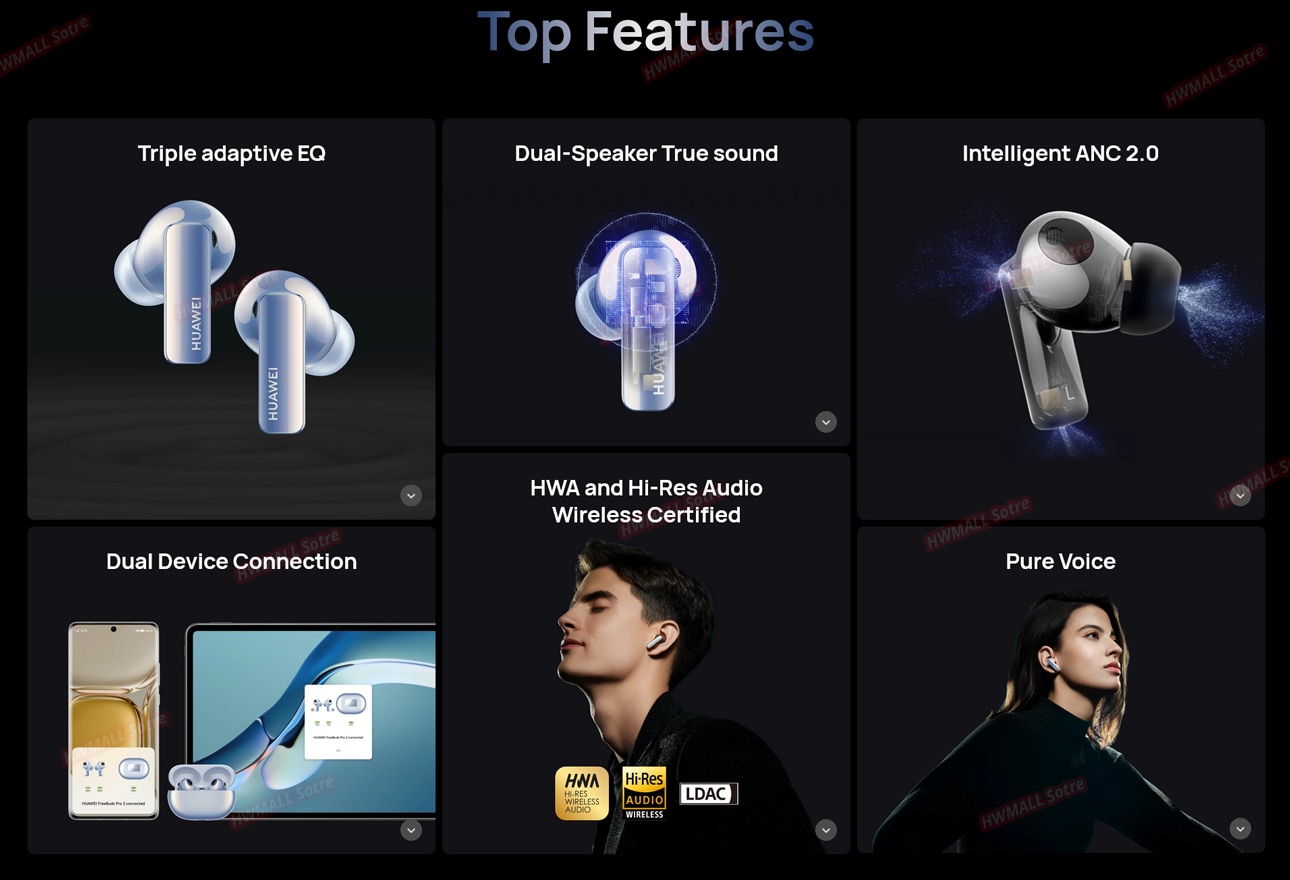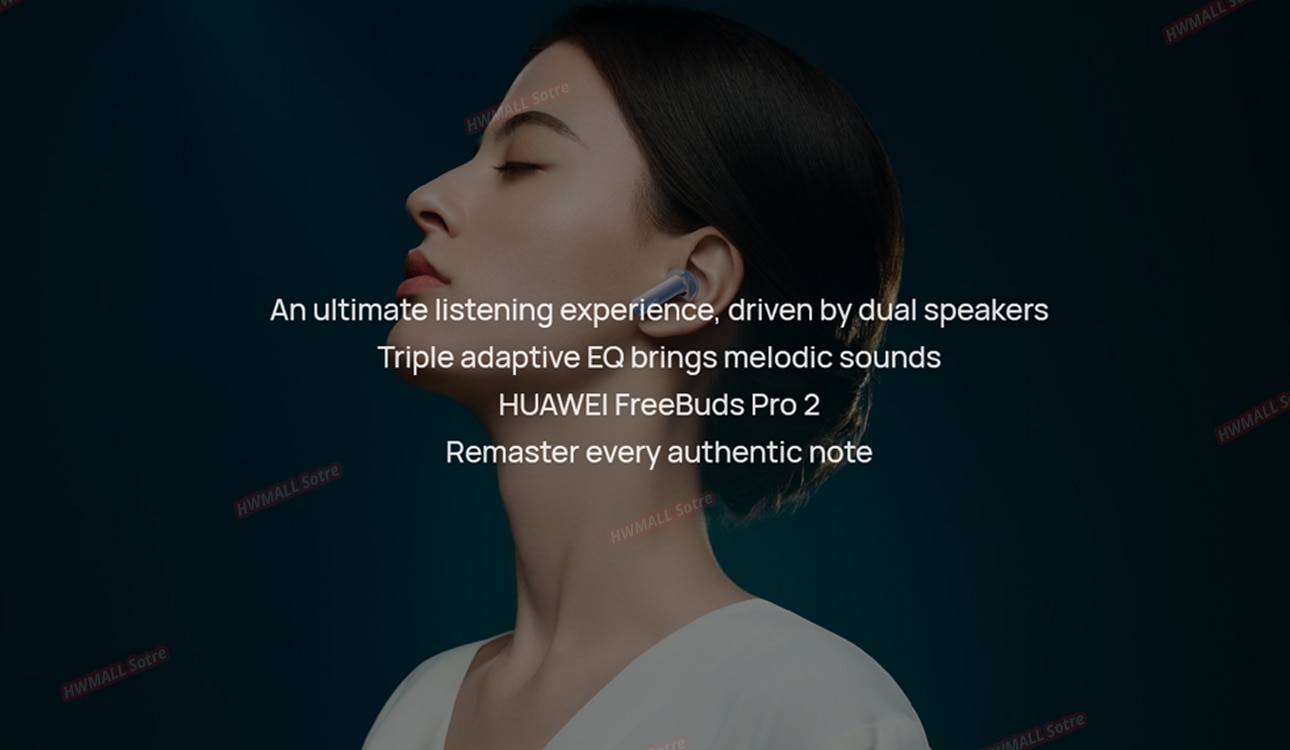 In-Depth Noise Cancellation
A groundbreaking tri-mic ANC system with 3 highly-sensitive microphones boosts the average ANC depth by 15% when compared with the previous product,6 and contributes to wider frequency ranges (50 Hz–3000 Hz), with maximum ANC depth as high as 47 dB.7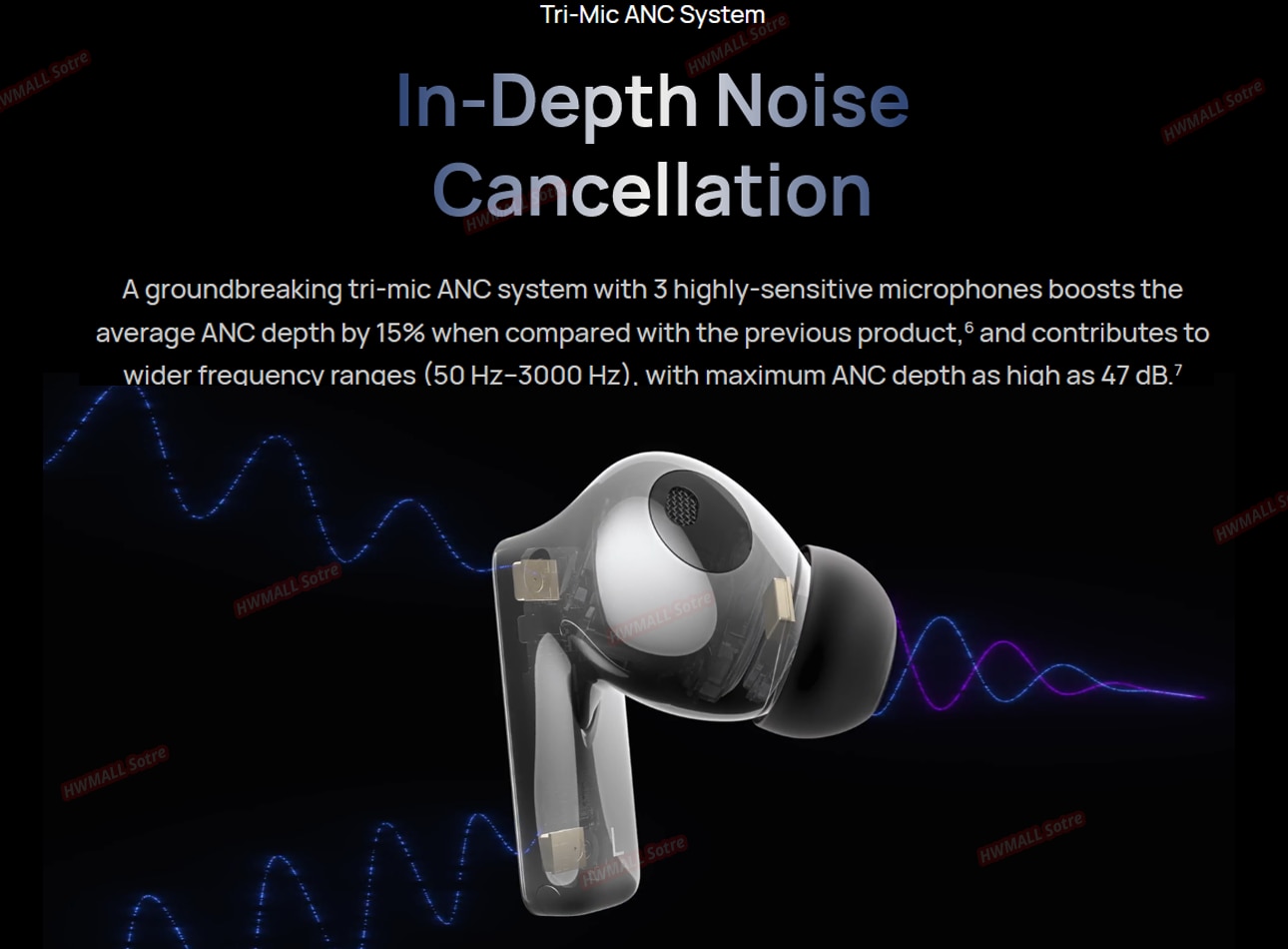 Carve Out Your Own Listening Corner
The intelligent dynamic ANC 2.0 will switch your earbuds to the optimal noise cancellation mode in real time, with its ability to detect your ear canal structure, wearing status, and environmental noise, so that each note rings true. You'll find that even airplane cabins are blissfully free of unwanted noise.8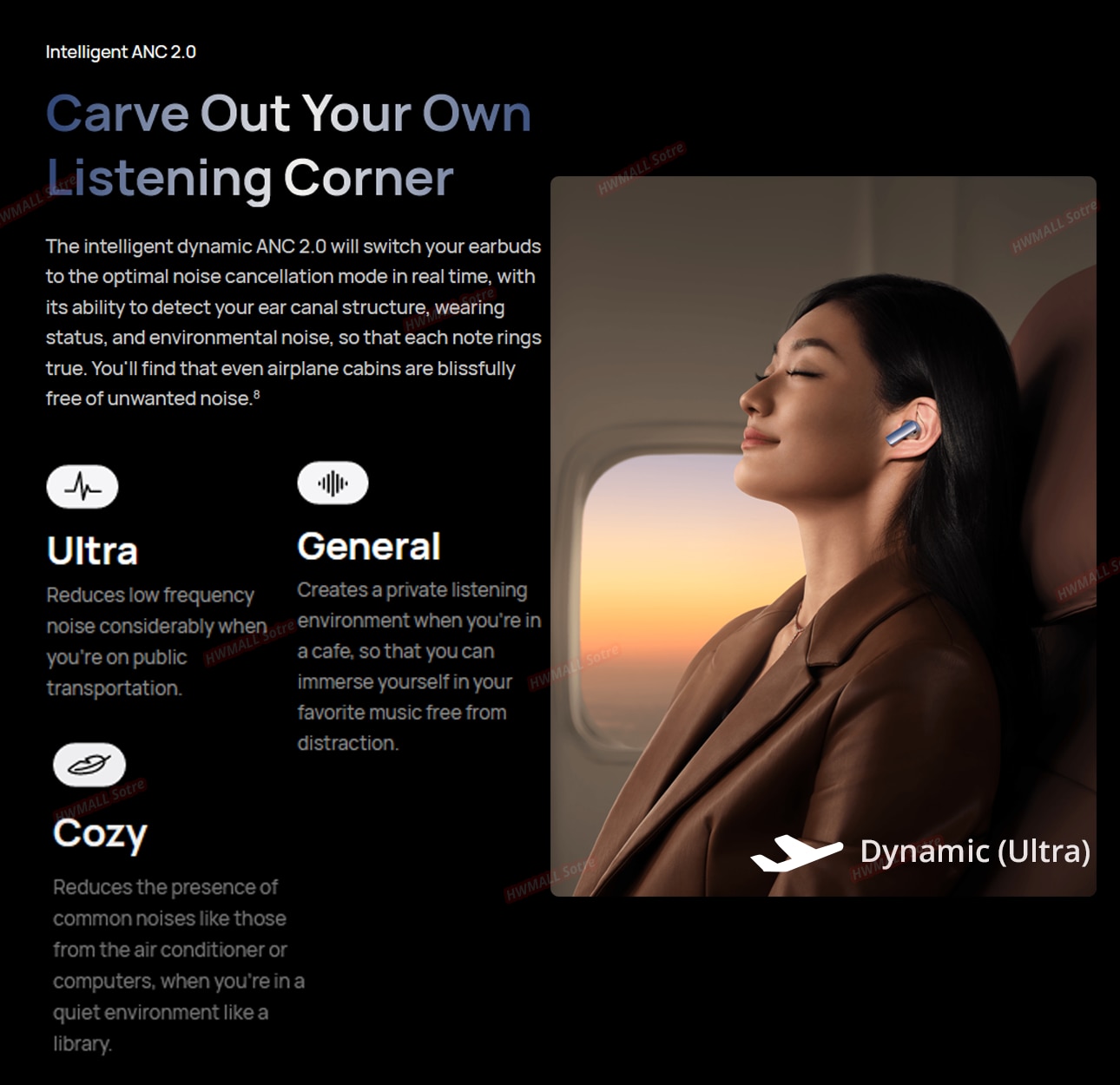 A New Acoustic Paradigm
Lend your ears to HUAWEI FreeBuds Pro 2, and get lost in a rich cascade of sound, texture, and detail that far exceed your hearing range — from 14 Hz to 48 kHz — with luscious treble, surging bass, and everything between and beyond.1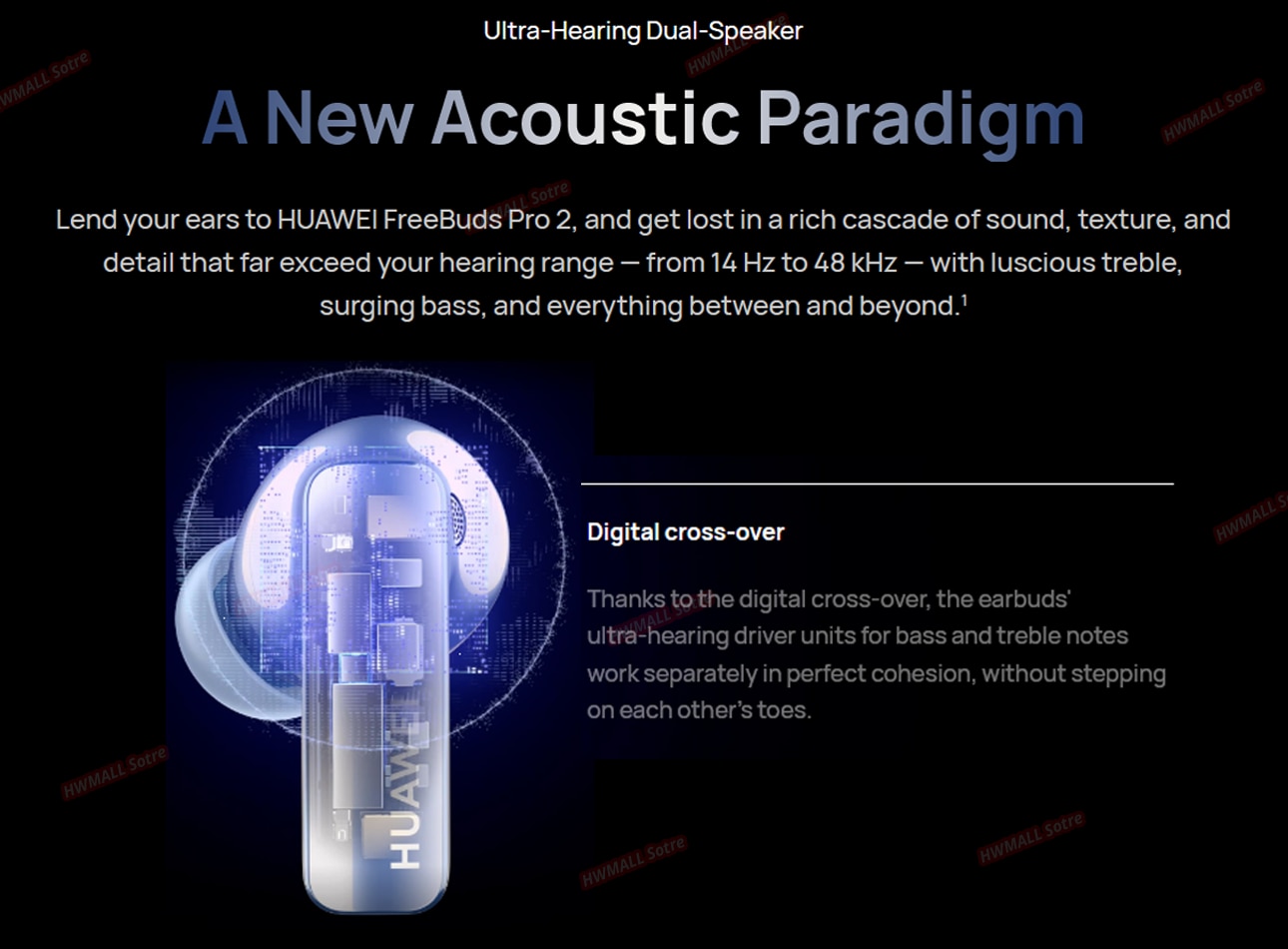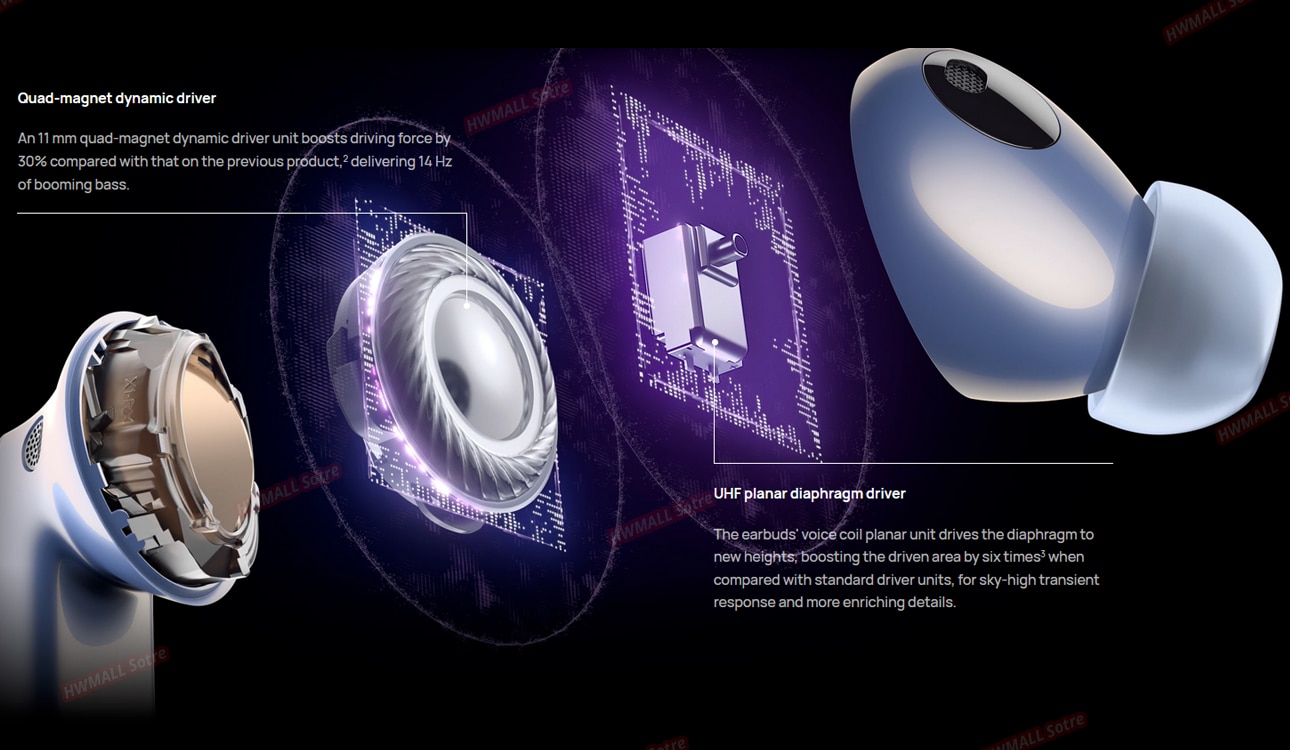 Custom Listening at Every Moment
HUAWEI FreeBuds Pro 2 is smart at its core. It consistently brings you the optimal sound quality, by seamlessly tuning audio to the real-time volume level, your ear canal structure, and how you're wearing them.
Don't Sweat the Water
IP54 rating13 means that you can enjoy music with your HUAWEI FreeBuds Pro 2 in daily life.

Co-engineered with Devialet
Co-engineered with Devialet, HUAWEI FreeBuds Pro 2 brings out all of the textures and timbres lurking in each piece of music, with surging bass and crystal sound quality, to reproduce the full emotional appeal of the original recording.In addition to a myriad of audio effects that come with the earbuds, HUAWEI FreeBuds Pro 2 also gives audiophiles and music enthusiasts the tools they need to tailor listening to their every whim.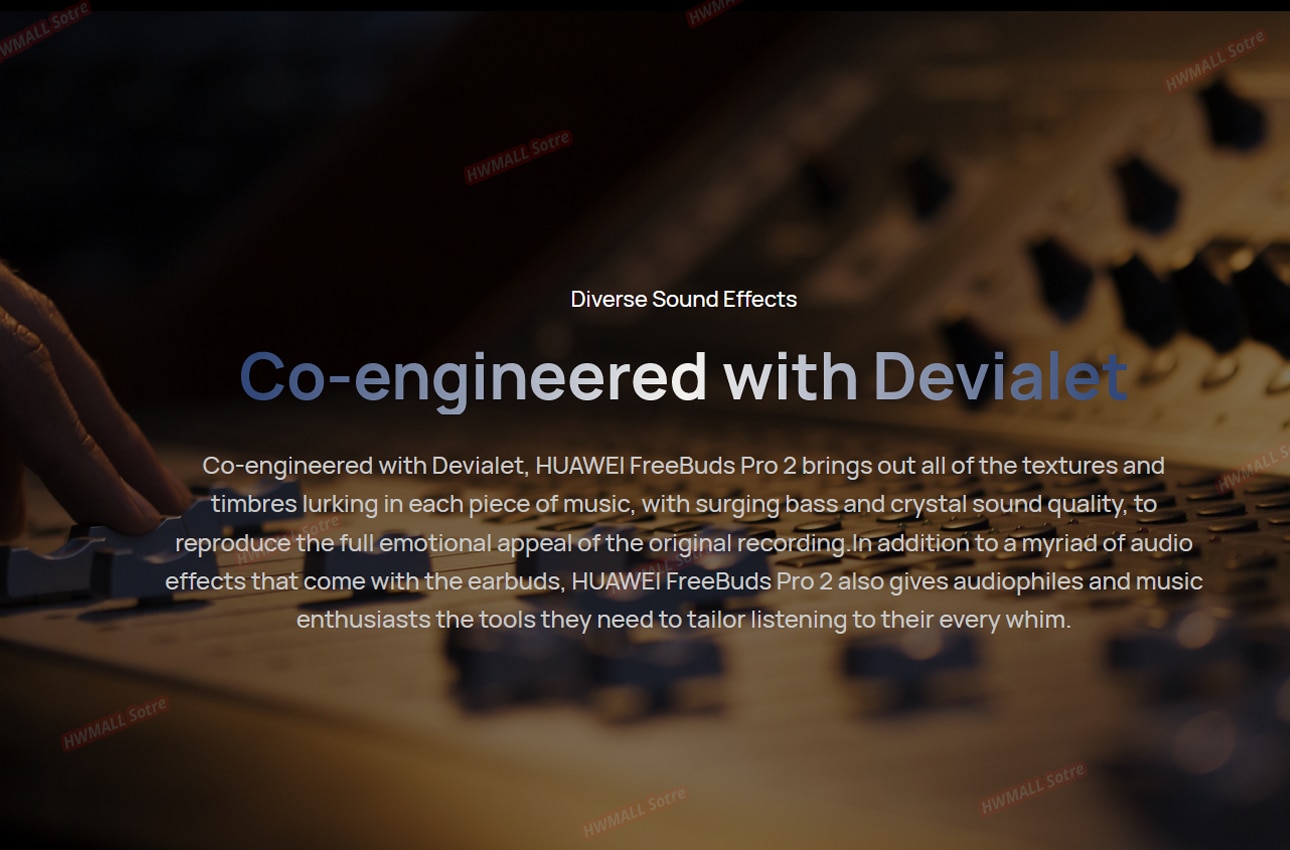 Bring Out Every Last Detail
HUAWEI FreeBuds Pro 2 supports LDAC™ high-resolution codec,4 and is certified both by HWA and Hi-Res Audio Wireless, supporting blazing-fast transmission of up to 990 kbps, and transmitting pure high-fidelity sound that spares no detail.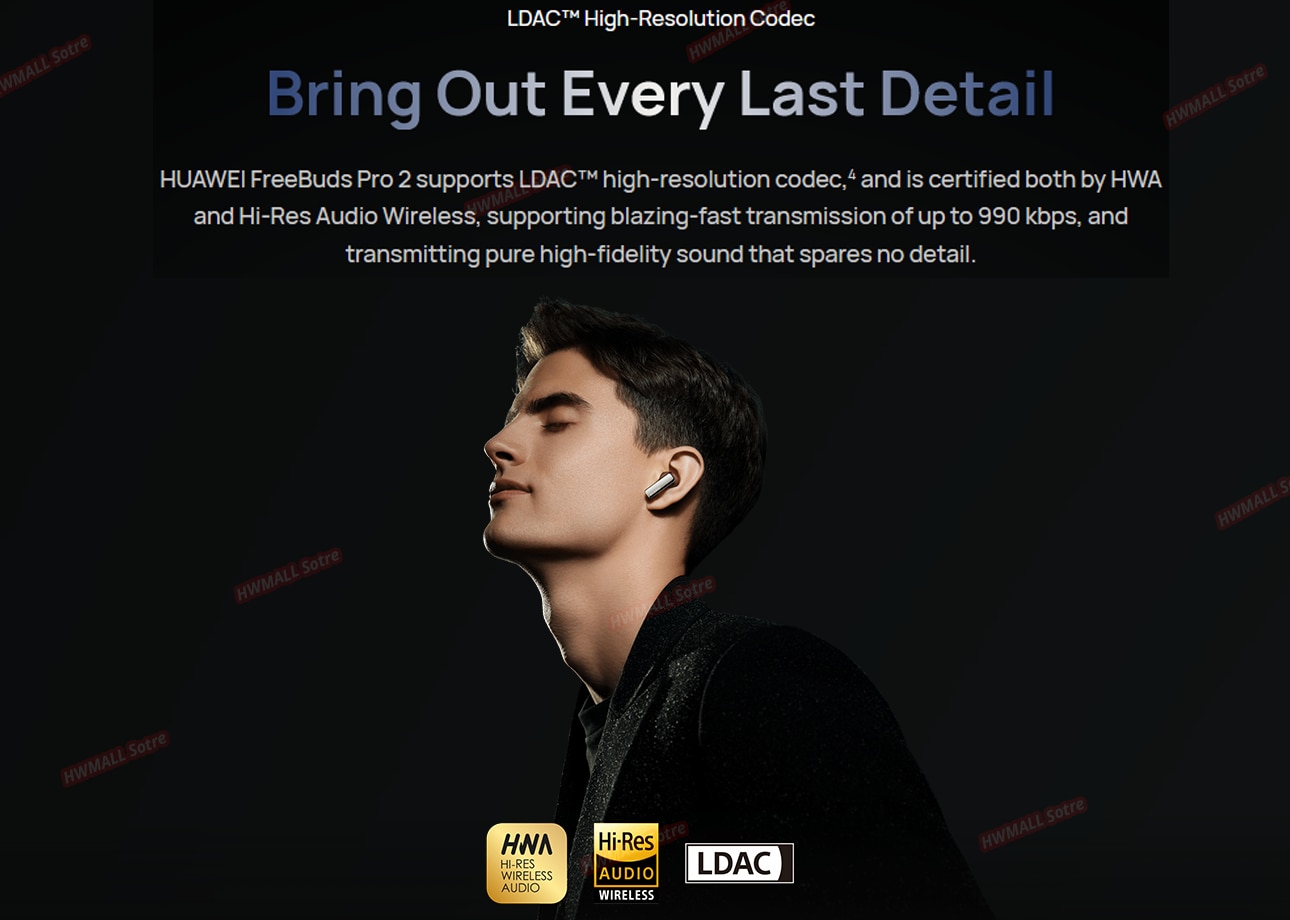 Pure Voice Wherever Life Takes You
HUAWEI FreeBuds Pro 2 never lets your surroundings get in the way of your calls, music, and movies, employing a bone conduction microphone, three additional microphones, and the Huawei-exclusive deep neural network (DNN) noise cancellation algorithm which has learned over 100 million voice samples to cancel out all manner of distraction, from noisy subway cars to windy conditions.5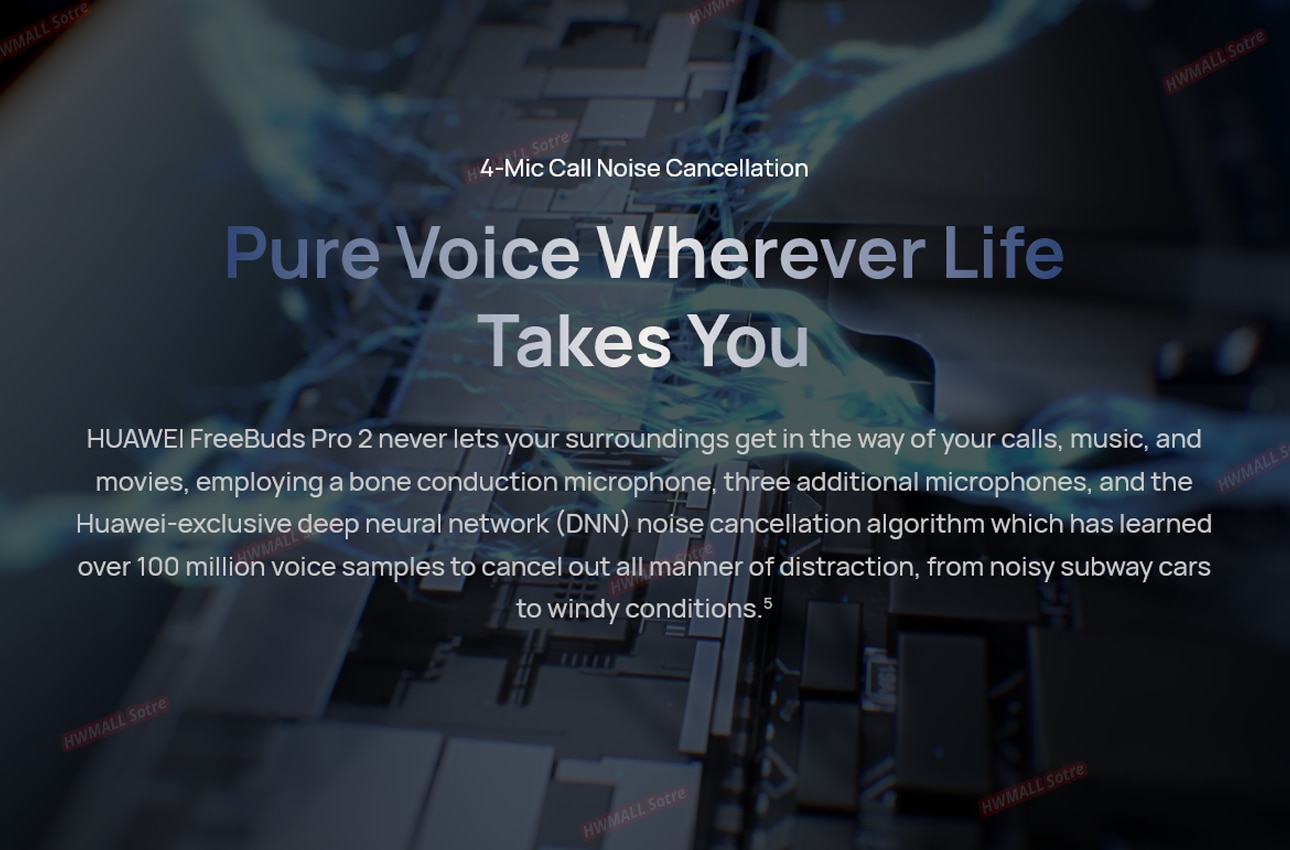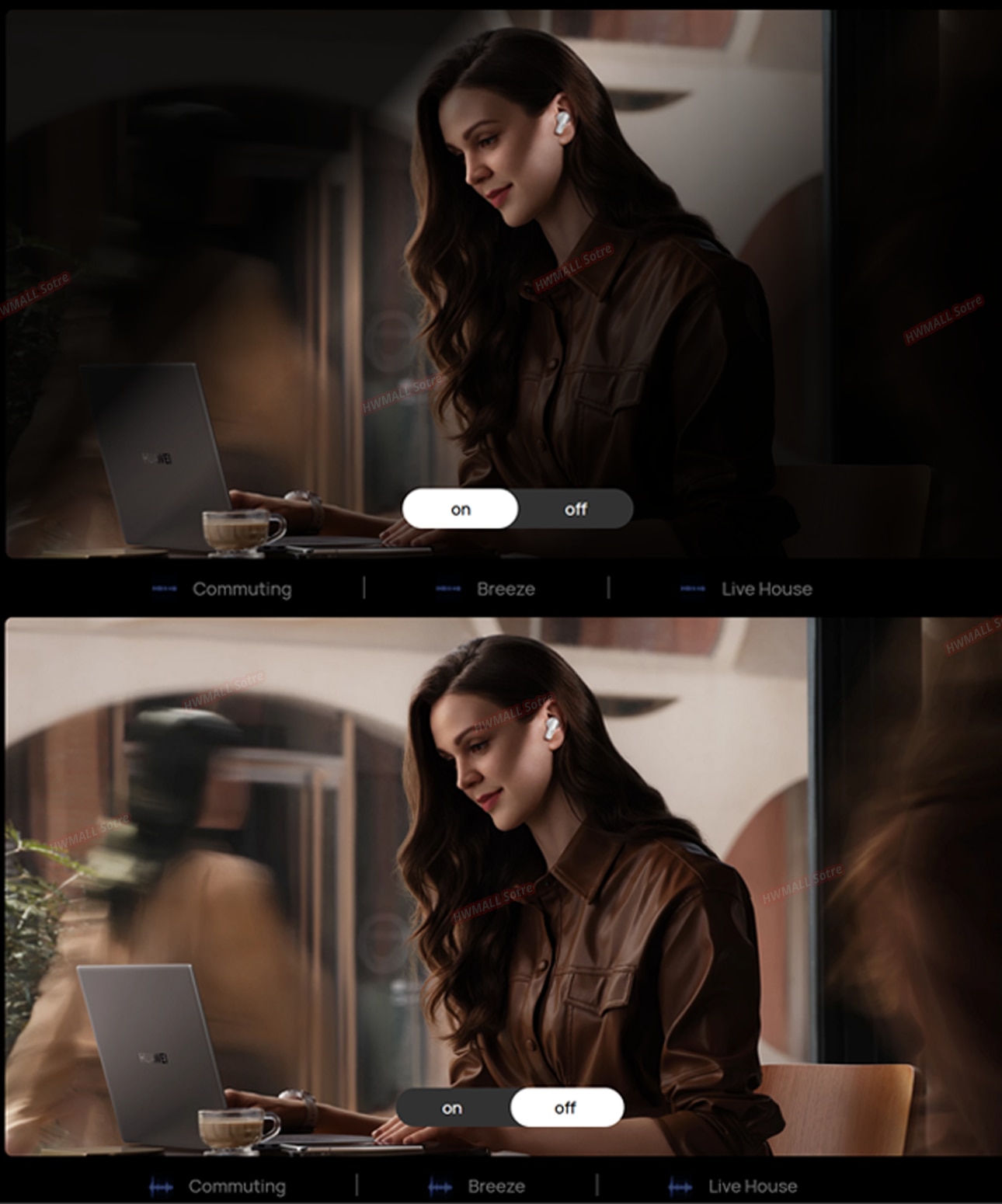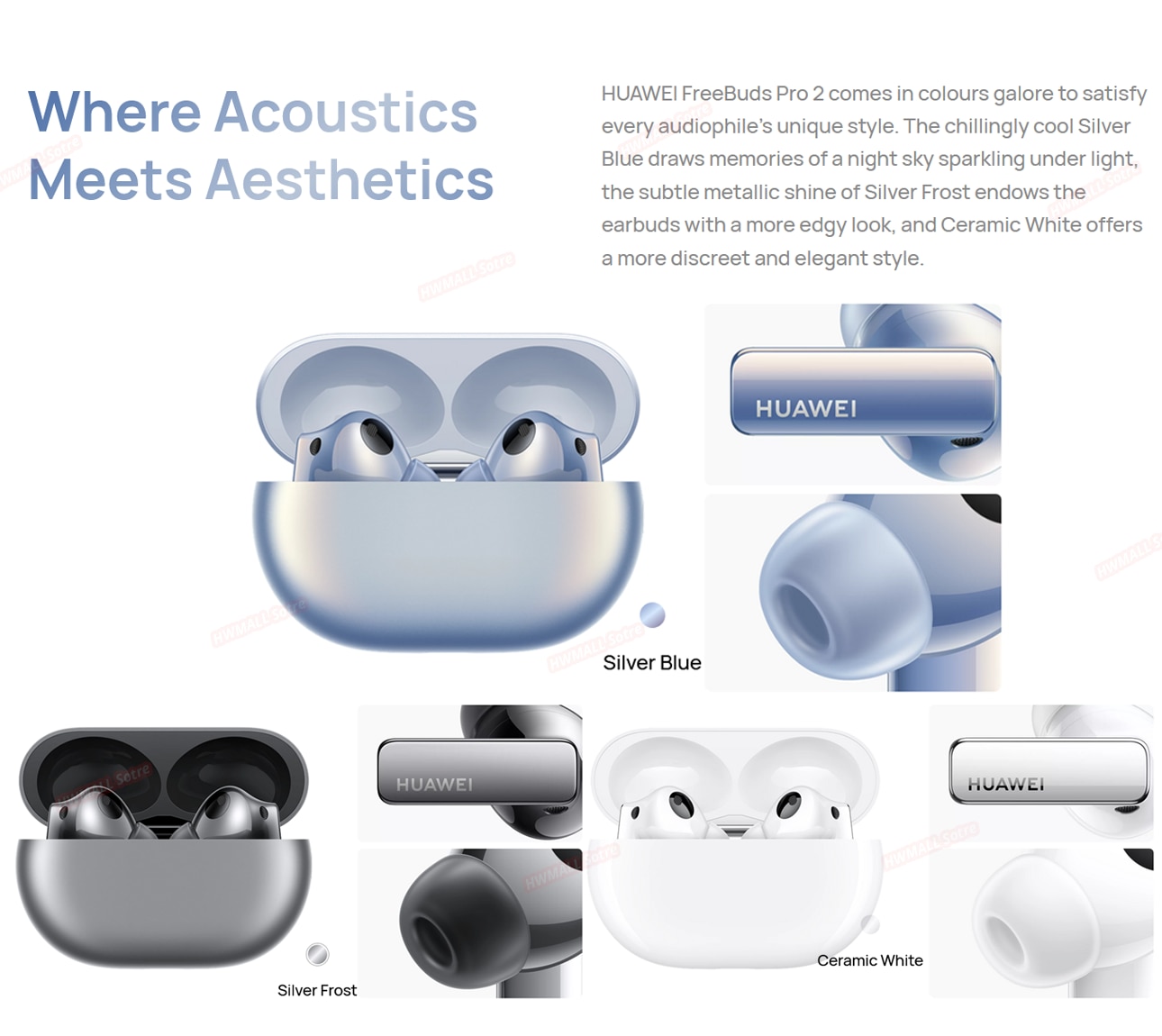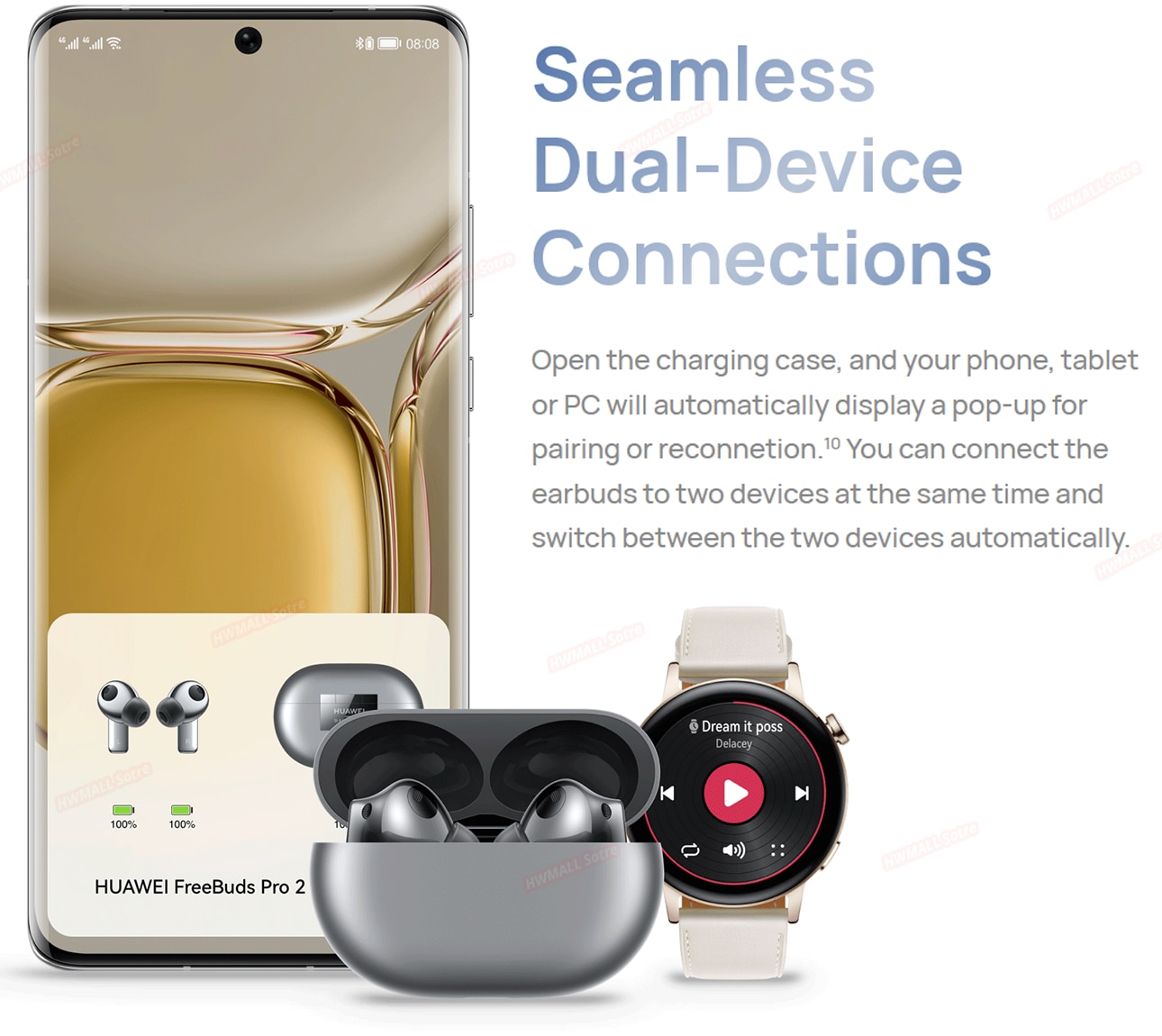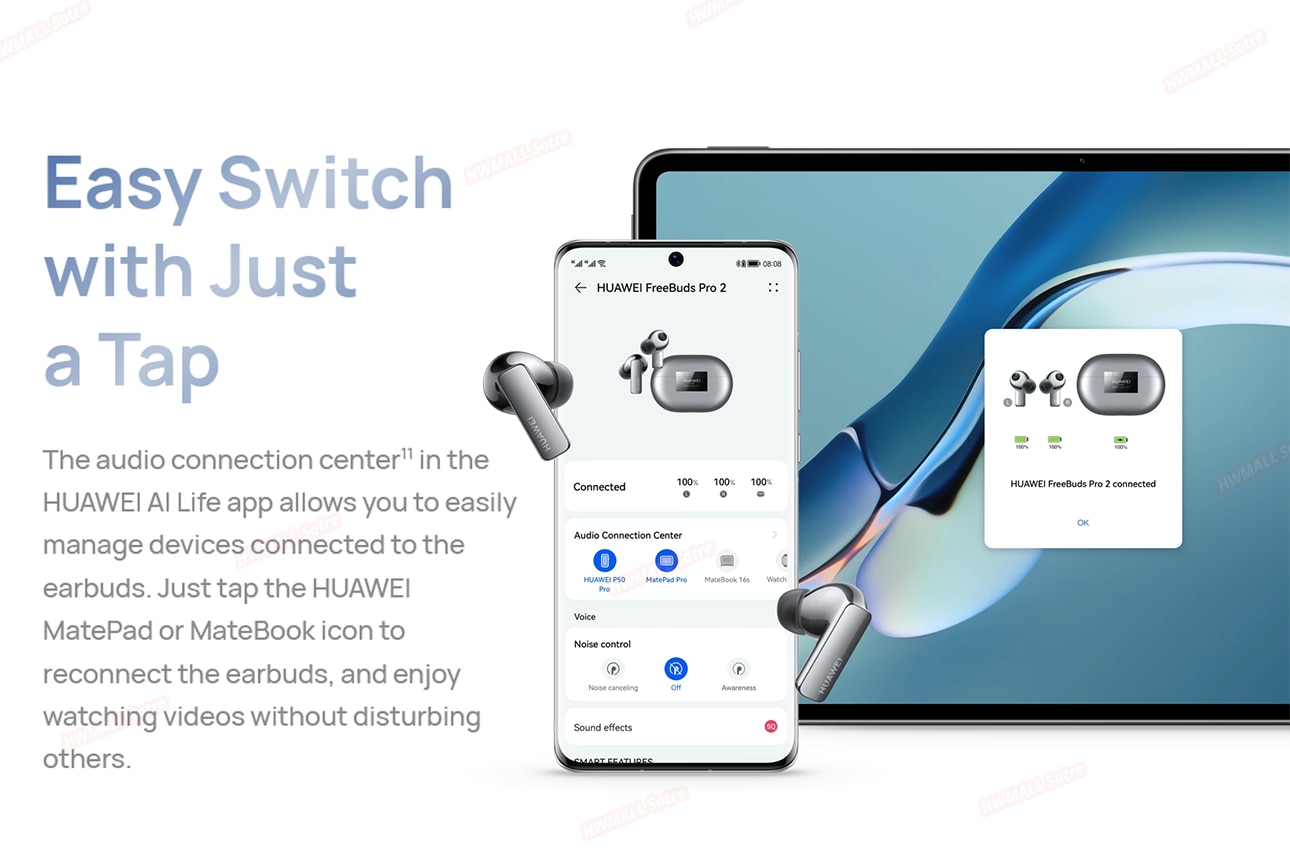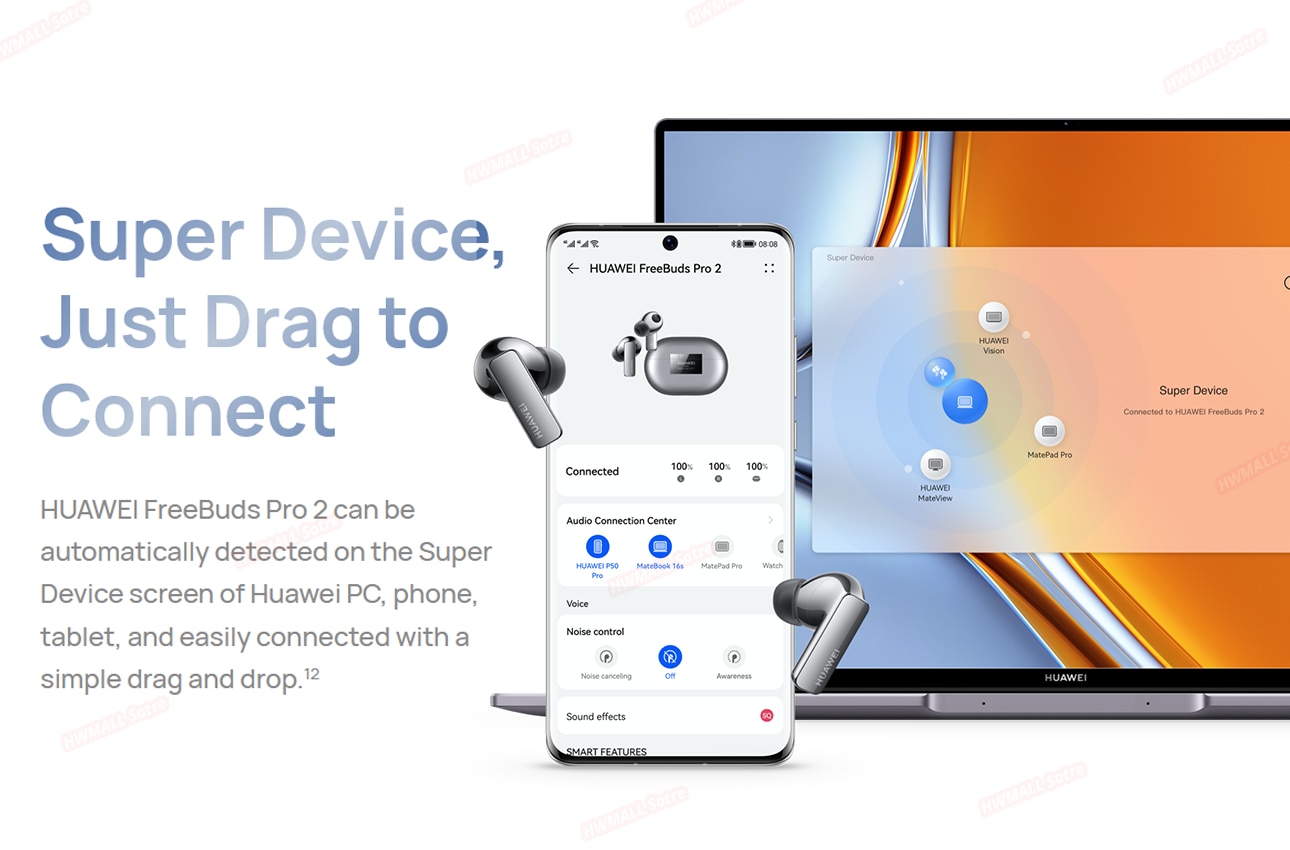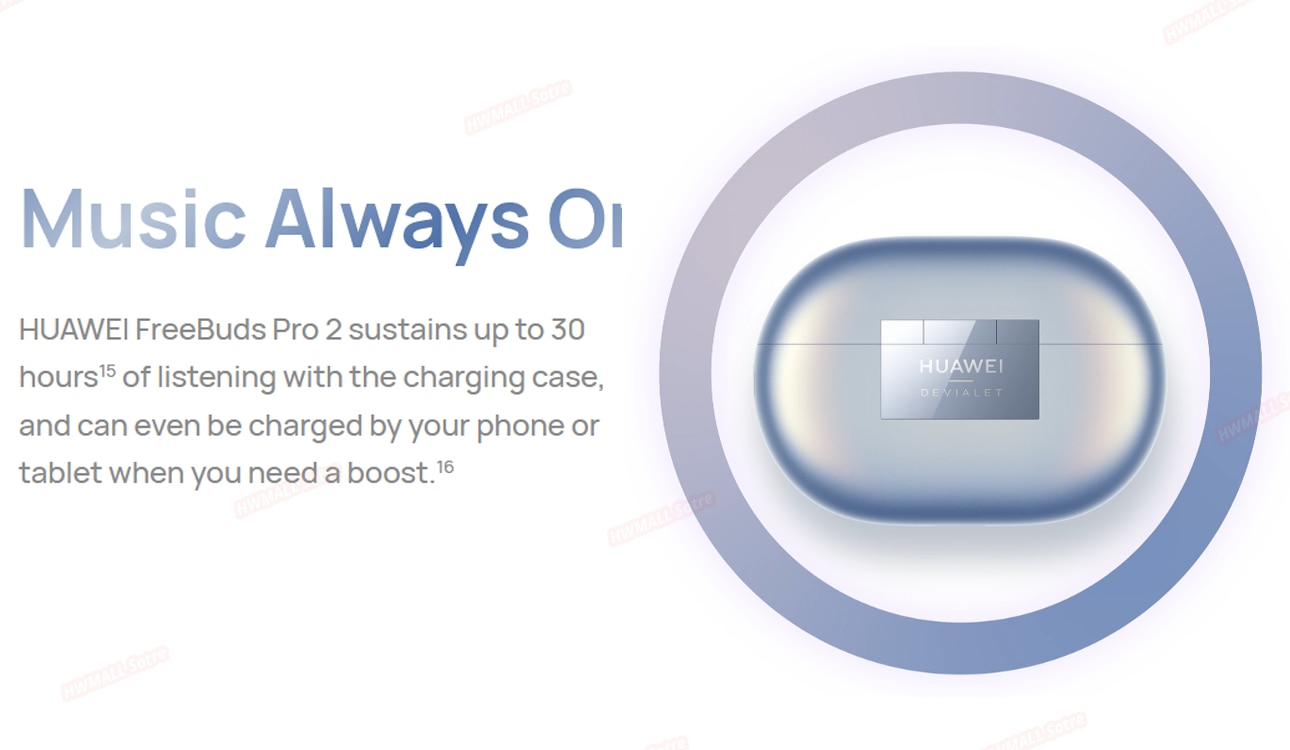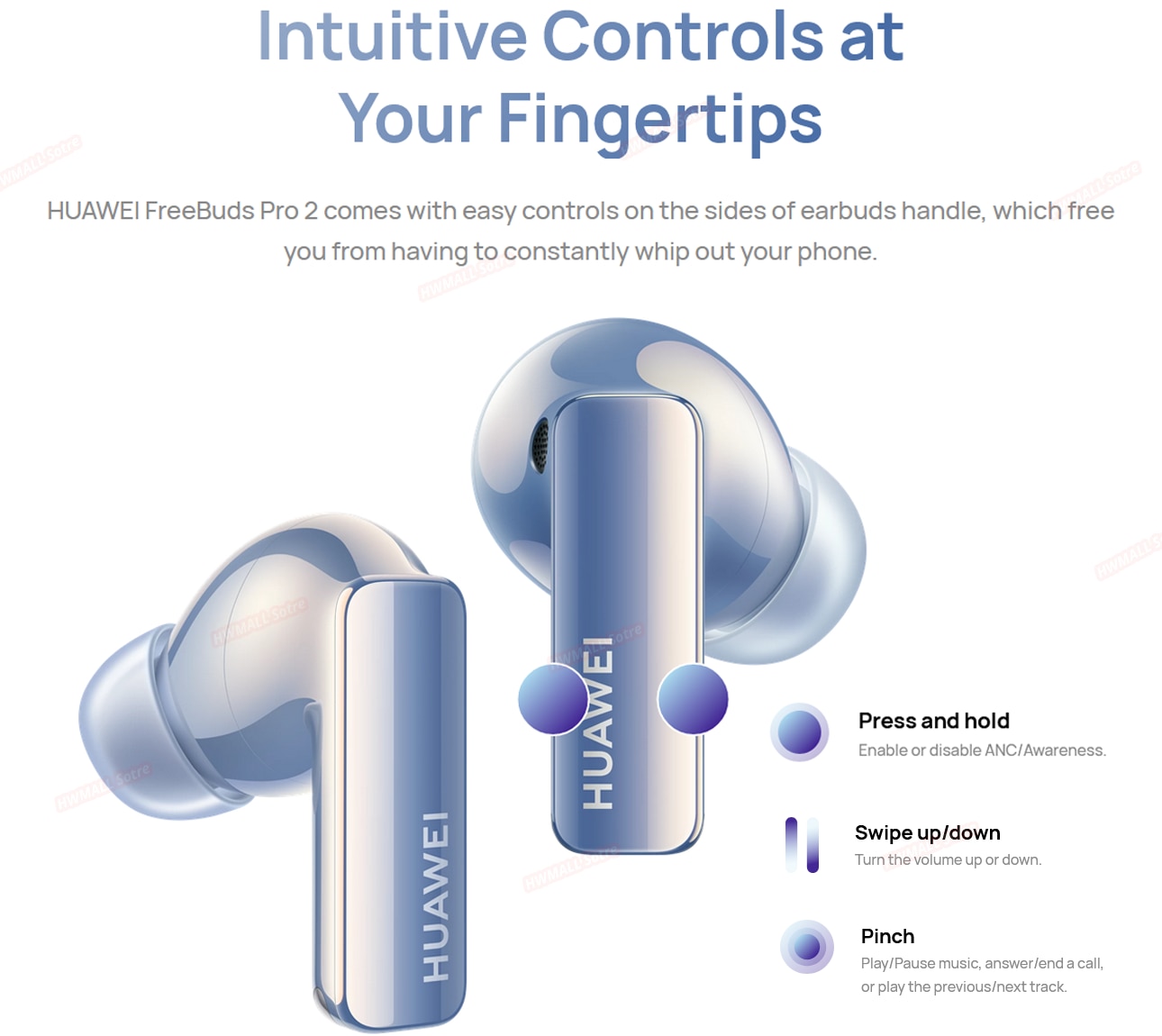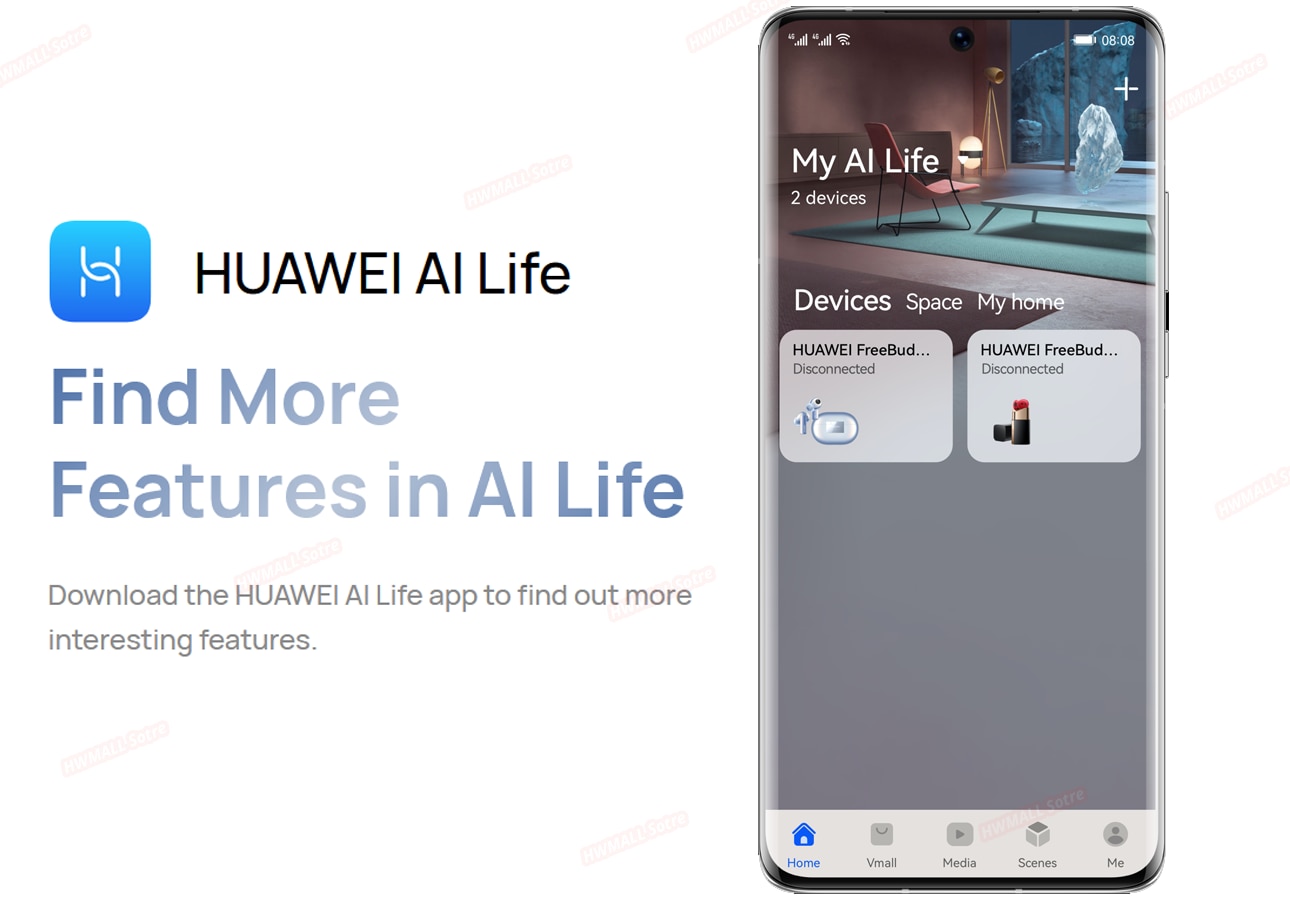 Product Version:CN Version (Earphone it is Same as Global Version,Support Worldwide Use, Chinese On Packing Only!)
View full details