Regular price
$123.99 USD
Regular price
$139.99 USD
Sale price
$123.99 USD
Unit price
per
Sale
Sold out
ORIGINAL NEW ASUS ROG Raikiri Pro 2'' OLED Wireless Gamepad For PC XBOX Series X / S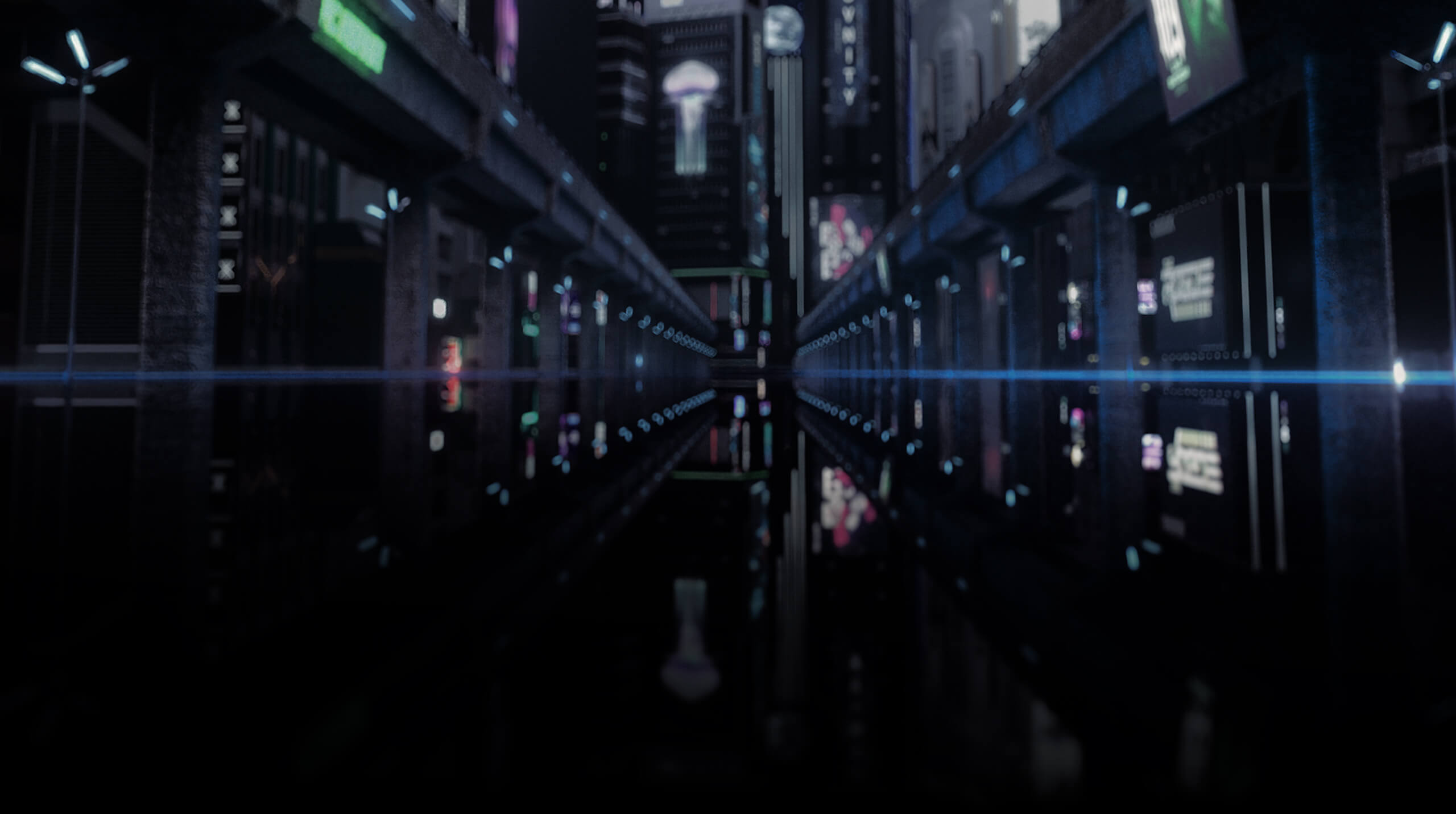 Customized Controls, Evolved
The ROG Raikiri Pro PC Controller puts all the commands and customization options you need right into your hands. Personalize your Raikiri Pro with customizable animations, view status indicators, and switch profiles on its built-in OLED display. The four rear L/R buttons can be programmed as hotkeys for in-game commands or joystick sensitivity toggles. Designed for PC gamers, the Raikiri Pro's versatile tri-mode connectivity gives you the choice to use a Bluetooth®, 2.4 GHz RF, or wired USB-C® connection - making it perfect for playing on PCs and laptops. Plus, you can even play on Xbox, all you need is a single USB-C cable.
Product Video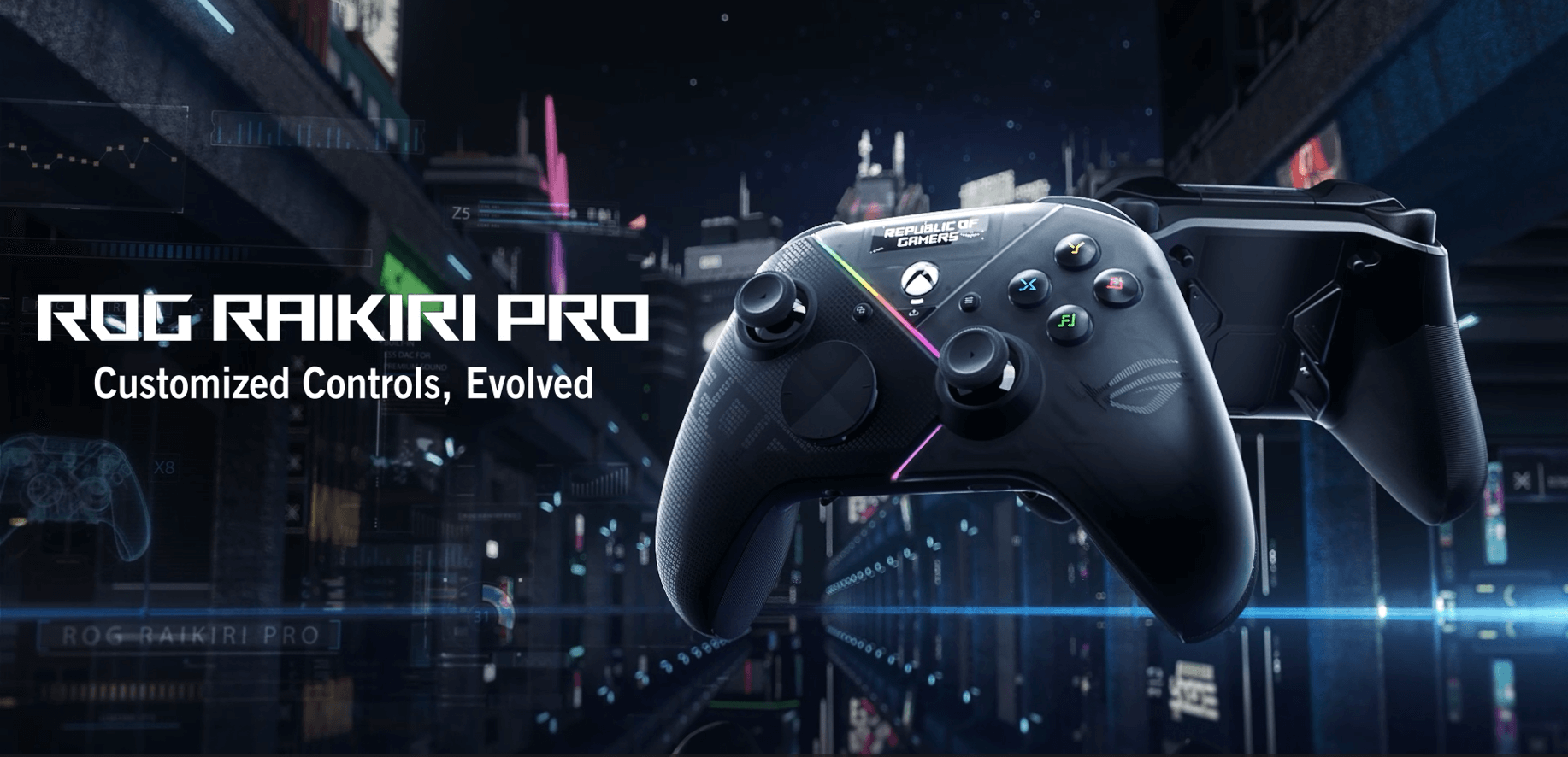 Tutorial Video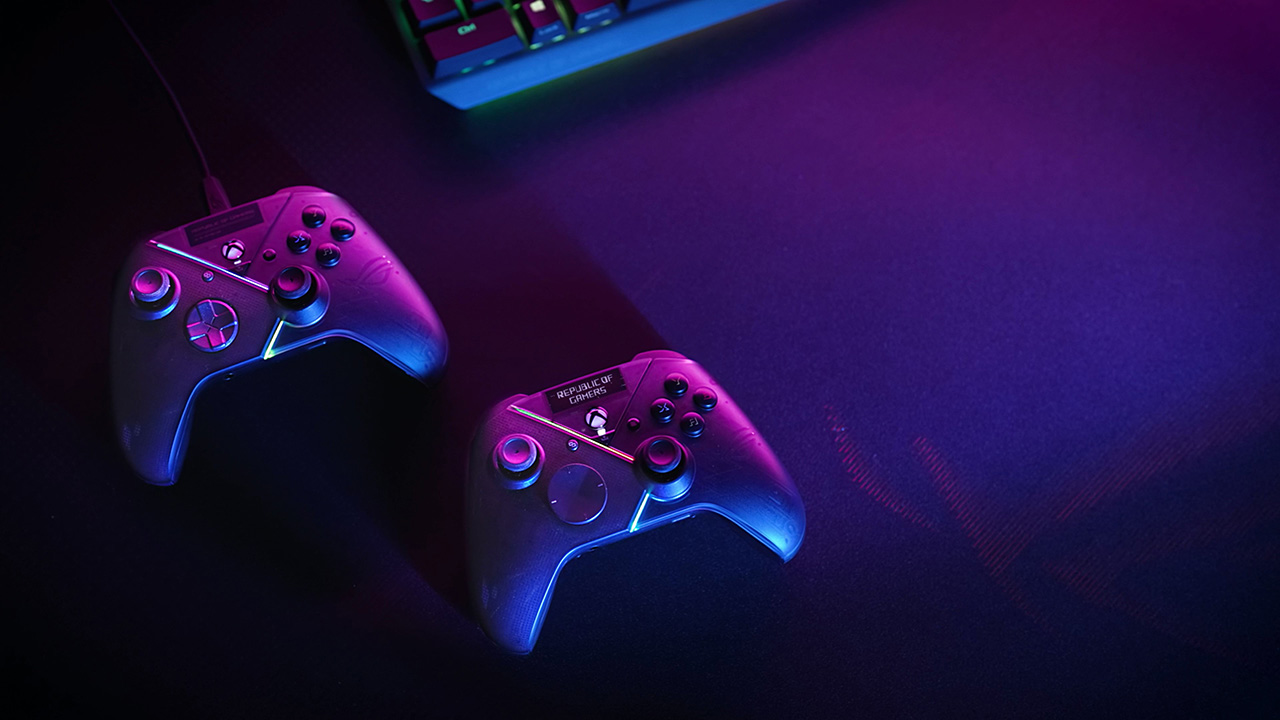 Built-in OLED Display
Get creative and show off your style by using Armoury Crate to flaunt a custom image, animation, or text on the ROG Raikiri Pro's built-in OLED display. Use the OLED to switch connection modes, view controller profiles and change them on the fly, as well as monitor charging, power, or mic status. Use the two buttons above the OLED to select controller profiles or change what's being displayed onscreen, even when you're in the middle of a game.
Tri-Mode Connectivity
The ROG Raikiri Pro is a versatile controller that gives you the flexibility to use Bluetooth, 2.4 GHz RF, or wired USB-C connection when playing on a laptop, PC or ROG Ally. Plus, it's certified with Xbox consoles, all you need is a single USB-C cable. It uses adaptive frequency hopping technology (AFH) to minimize interference with other devices to give you low-latency Bluetooth performance, making it perfect for competitive gaming.
Bluetooth 5.0

Wired USB-C®

2.4 GHz
Download driver for Bluetooth connection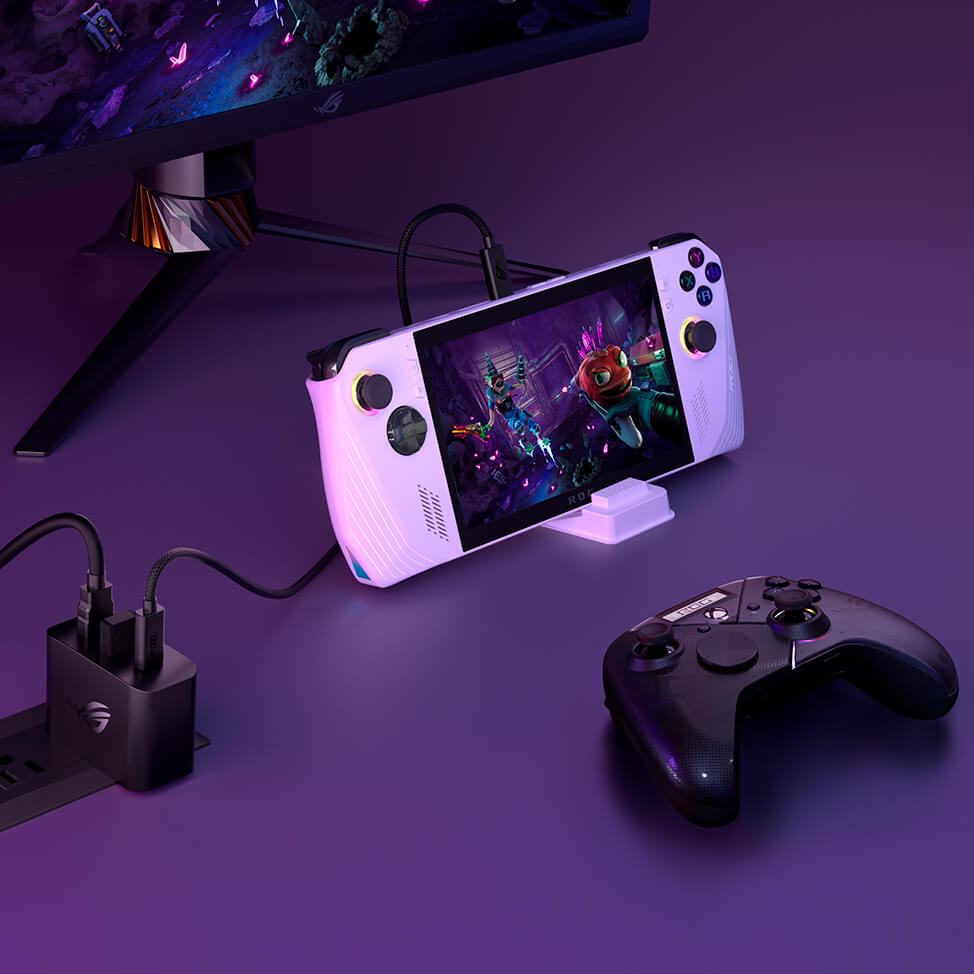 Intuitive Rear Controls
The ergonomic shape of the Raikiri Pro provides a perfect grip, whatever your hand size, so the rear buttons are always a comfortably within reach. The four left and right rear buttons feature cross stripes to create a textured, non-slip finish, and they provide satisfyingly tactile feedback with every press. Program the buttons as hotkeys for complex in-game commands, or use them to tweak joystick sensitivity on the fly for greater levels of control.
Selectable Step Triggers
The left and right triggers offer a full range of motion and include a short trigger lock mode. Trigger dead zones can be customized via Armoury Crate to suit user preference.
Extremely Customizable
Use the Armoury Crate app to tailor controls to suit your play style or any game. A myriad of customization options are possible, allowing you to remap buttons, adjust OLED display settings, select controller profile, and set up low-battery alerts for wireless mode. You can also tweak vibration strength and trigger dead zones, and adjust joystick response curves.

*Armoury Crate can only be accessed in wired mode.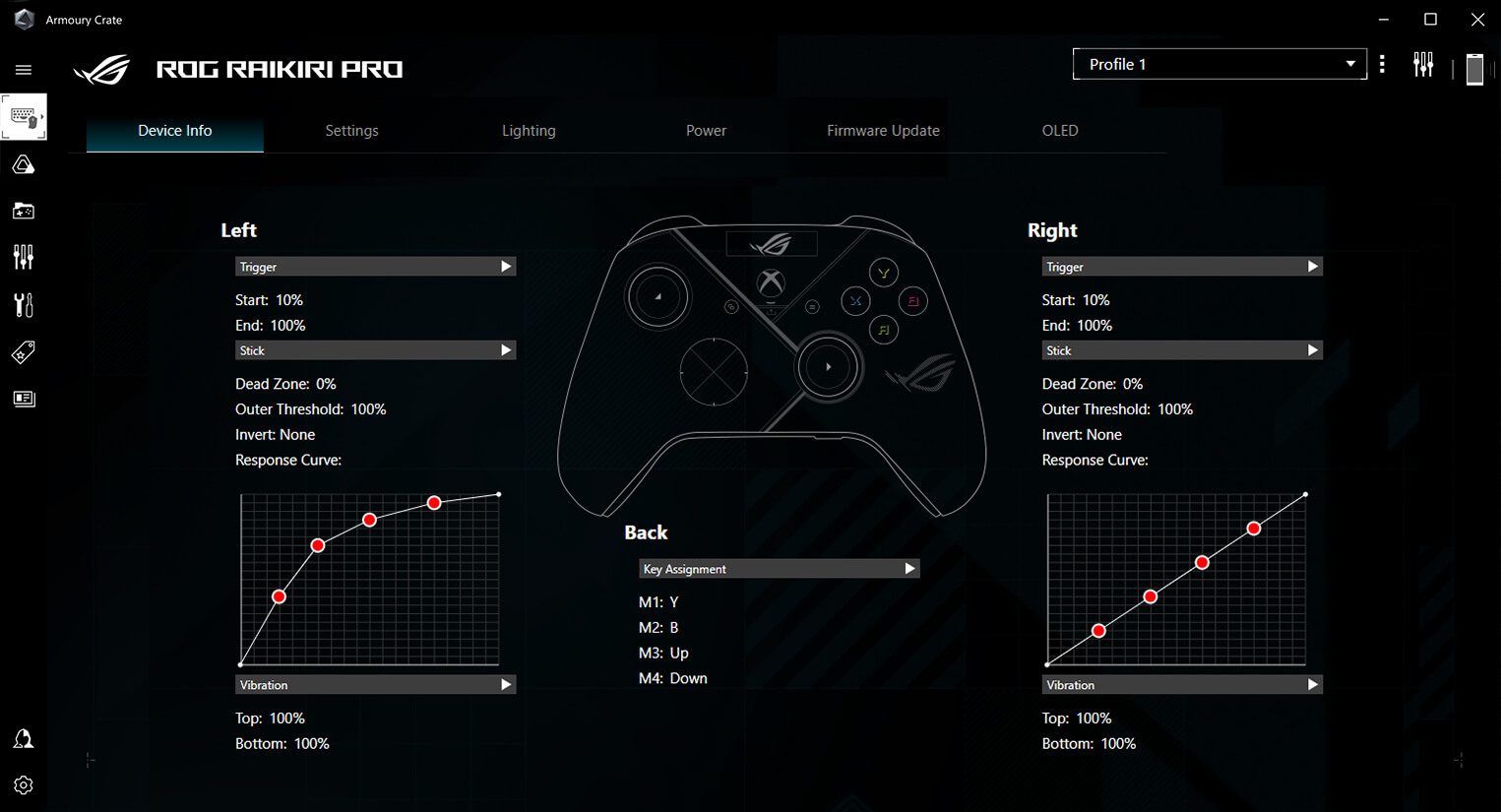 Premium Audio
Plug a headset into the 3.5 mm jack for premium, true-to-life audio, powered by the built-in ESS DAC. Plus, it also supports mute button for voice chat on and off.

*Headset connection is only available in wired mode.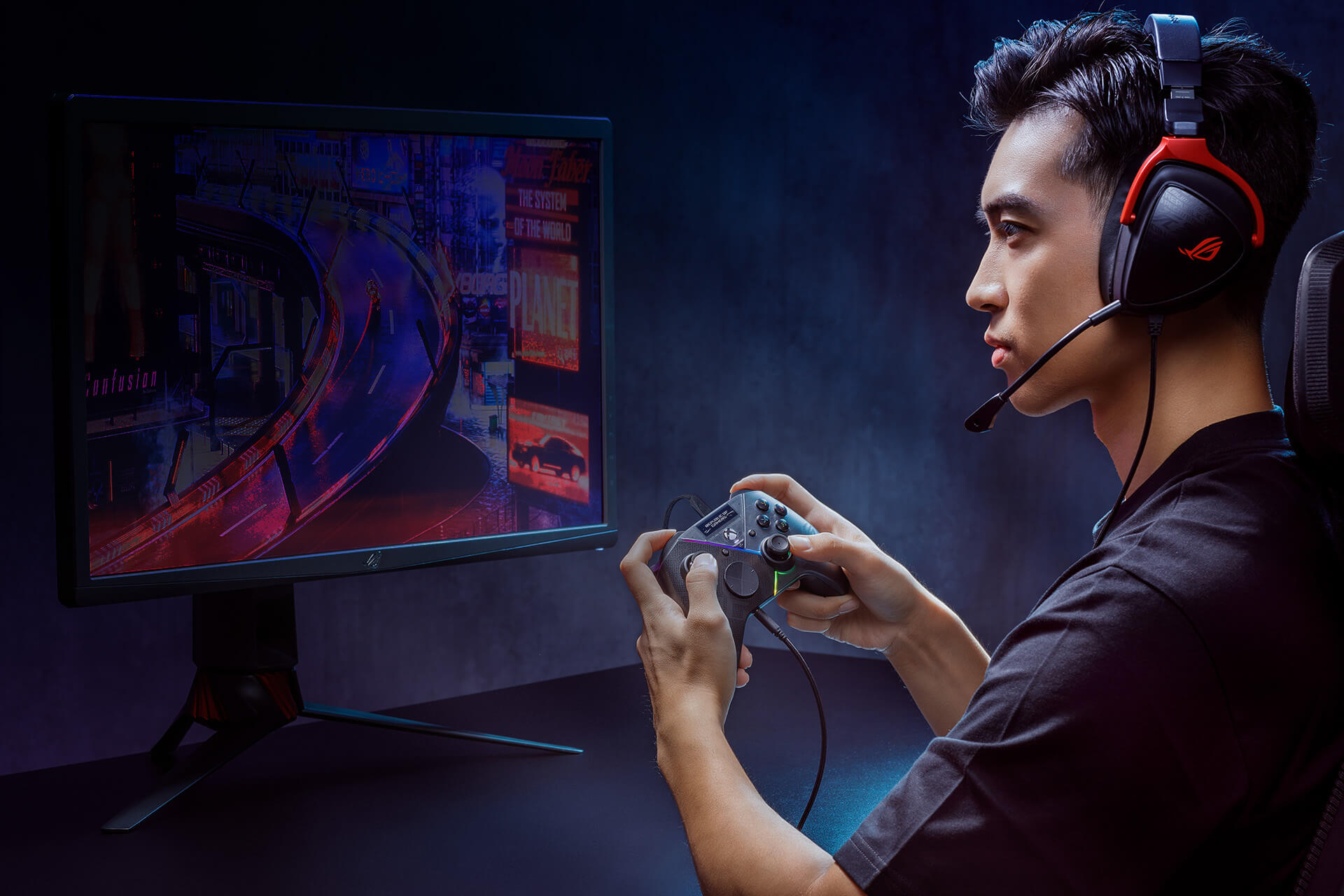 ROG Spirit
A translucent design and a floating logo give the Raikiri Pro a look that reflects the sci-fi-inspired cyberpunk ROG spirit.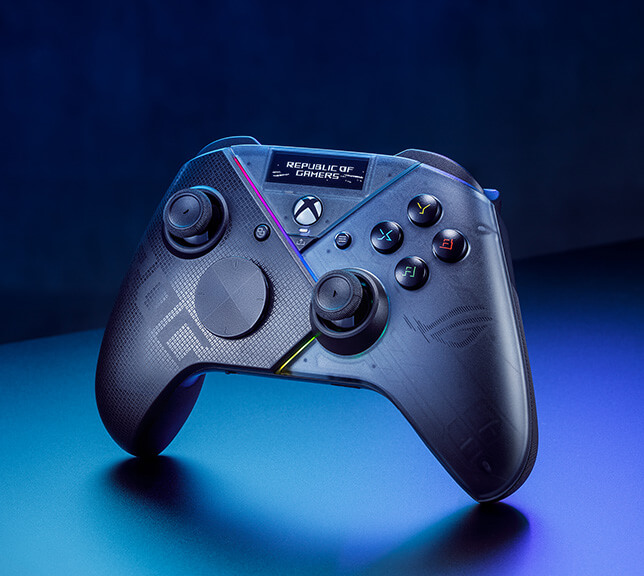 Official ASUS ROG Raikiri Pro 2'' OLED Wireless Bluetooth Gamepad For PC XBOX Series X / S


Description:

Brand: ASUS
Model: ROG Raikiri Pro
Connection: 2.4GHz/Bluetooth/USB wired
Display: 2-inch OLED
Features:
2-stage trigger key range, free to adjust the right hand feel
Customizable keys
Sound enhancement with built-in ESS DAC
4 backbuttons, custom programmable backbuttons
Compatible with new XBOX consoles (including XBOX Series X/S) via wired USB-C connection.

Packing List:
Gamepad*1
View full details